STUDIO VOICE-SPACE COLLABORATION
The idea of a crossover endeavour between the Studio Voice class in the Professional Theatre Department and the SPACE website, under the auspices of Arts and Science, came from theatre student, Nathan McDonald, who thought it would be interesting, instructive and fun to have students record readings of articles, essays, short stories and poems extracted from the site and post them as accompanying mini audiobooks. The Studio Voice students received a briefing, courtesy of Professor Andrew Katz of the Department of English, and set about choosing a text to record.
The recordings themselves went smoothly and the students learned how to pace themselves and manage a verbal stumble or two, which could later be edited out. It was fascinating to see which material each performer gravitated towards; there was a great variety in the poems and short stories, but also in the essays, which covered feminism, environmentalism, even "clicktivism". The assignment also inspired some students to write and record their own work, which is an ideal outcome for a fledgling project such as this, which seeks to honour good writing and showcase promising voice talent all while enhancing the experience for the reader.
Thank you, Nathan, and thank you, Andrew, for helping to broaden our creative horizons.
—Matt Holland, instructor, Studio Voice
---
Bricolage read by Chaz Heritage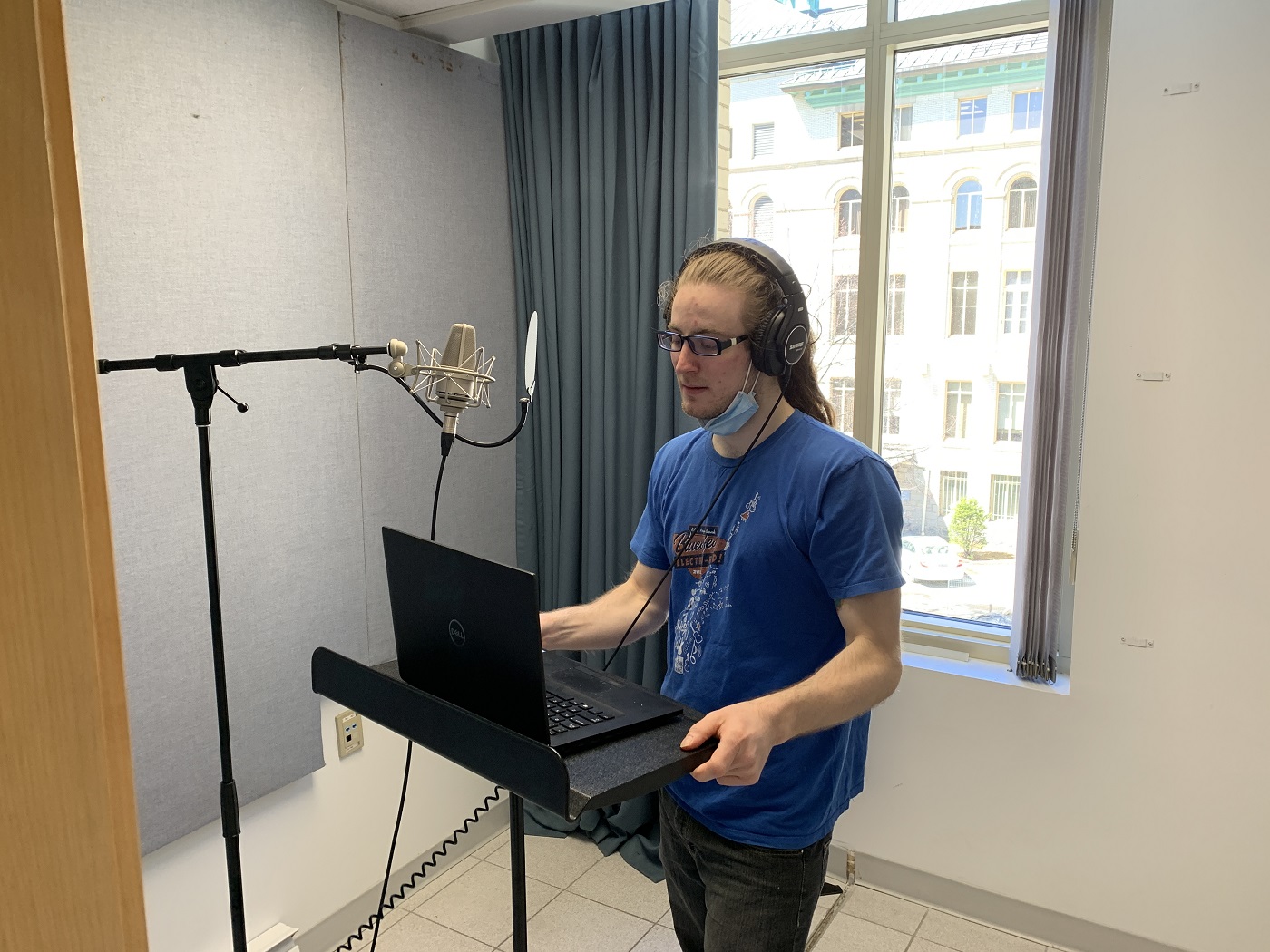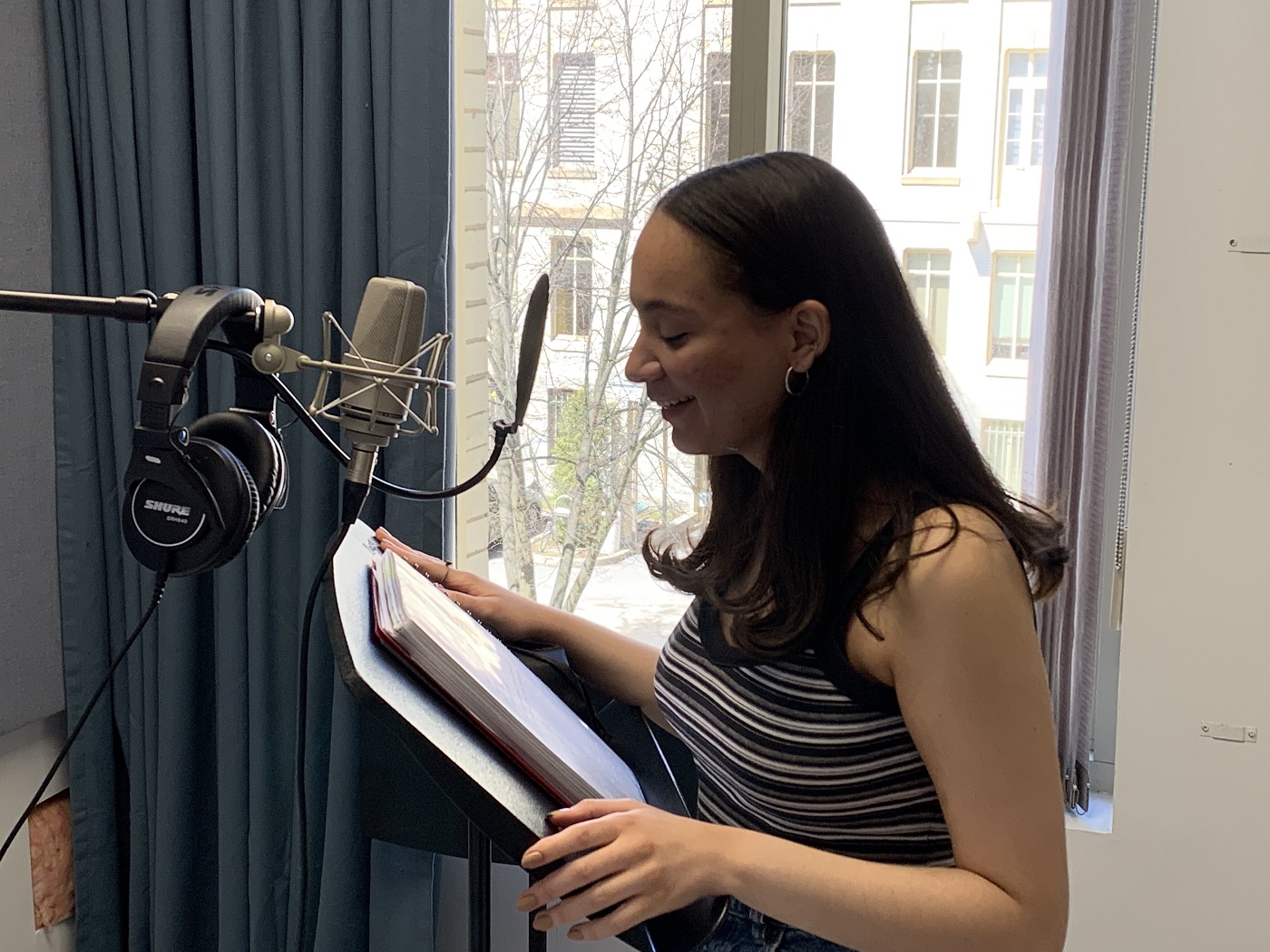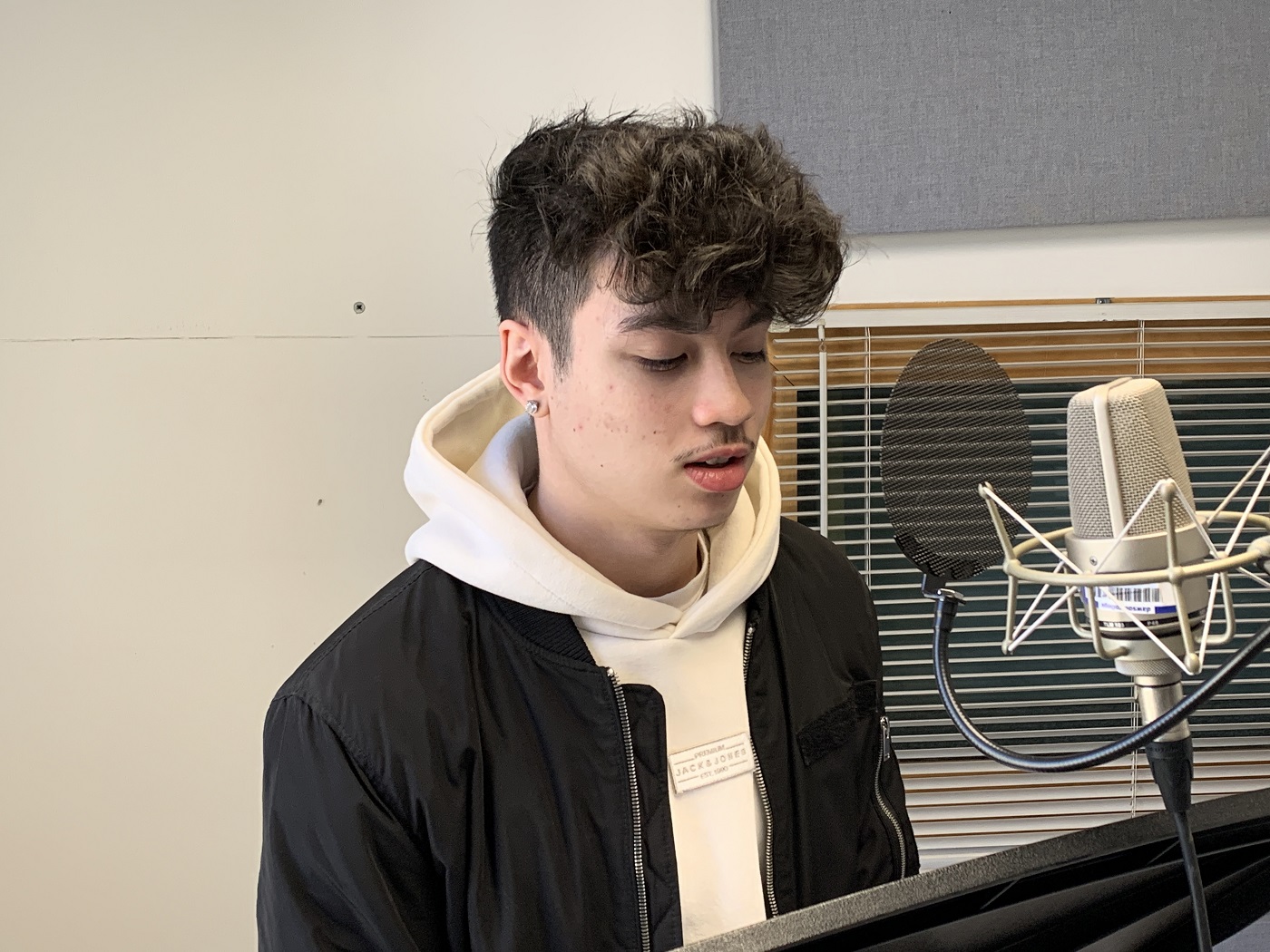 ---
Levelling Up Our Vocabulary read by Dawson Barman Tao
Off the Hollow Stem read by Dawson Barman Tao
---
From Zero to Infinity and Back Again read by Justin Côté
---
Cottage Core and Consequences read by Max Taffert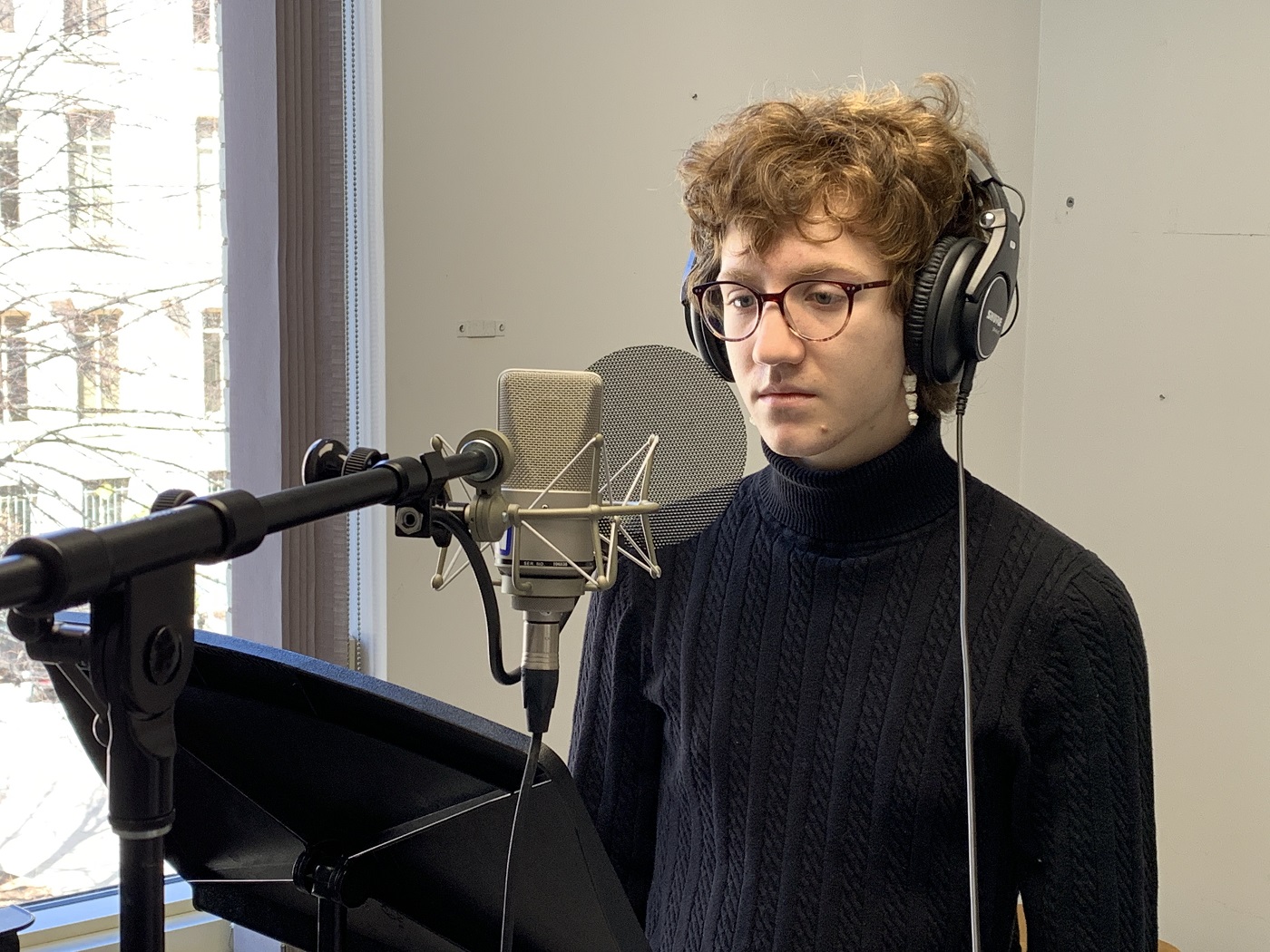 ---
A Dog Story read by Shauna Caron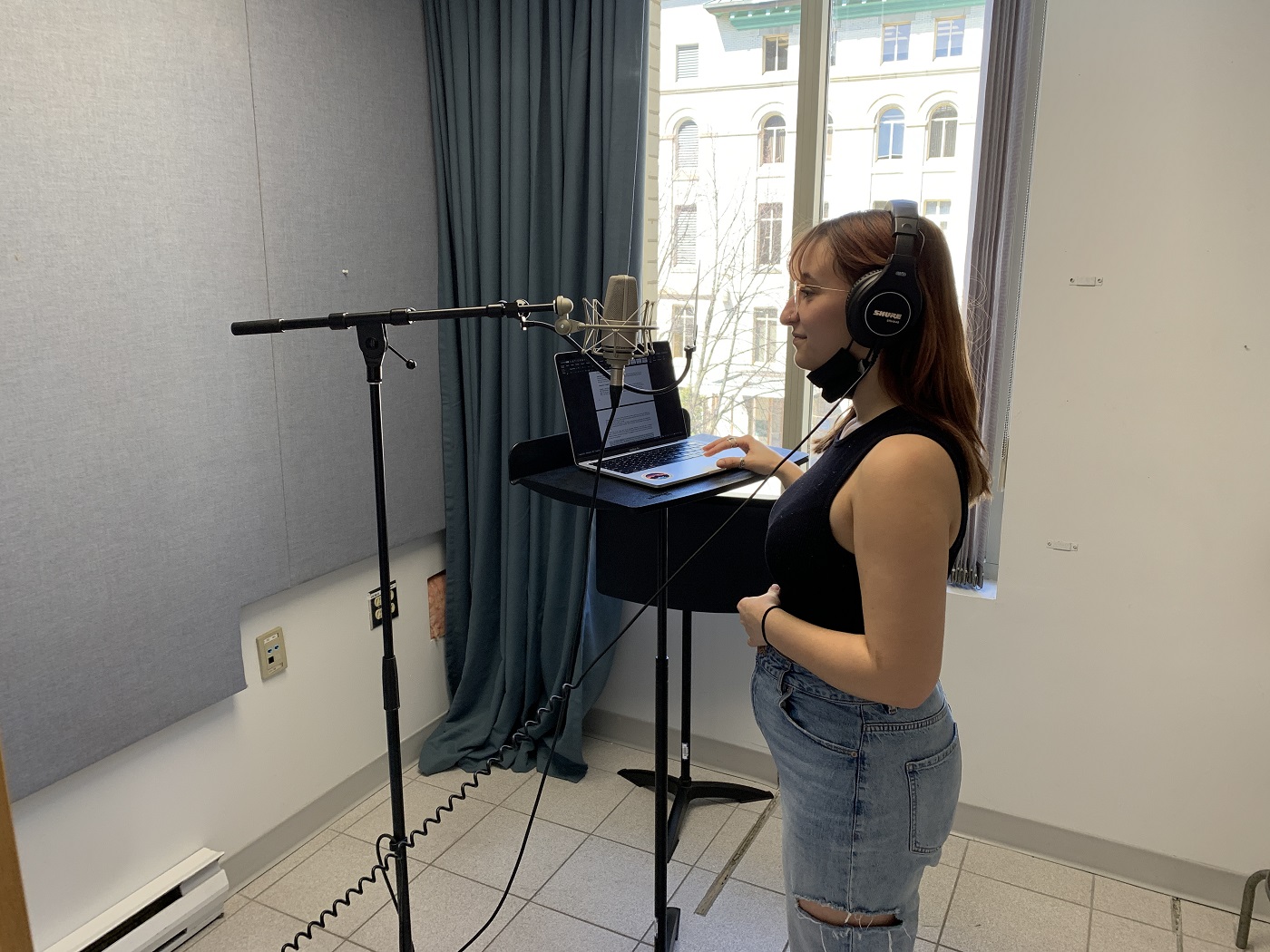 ---
Breach of Routine read by Tyler Philion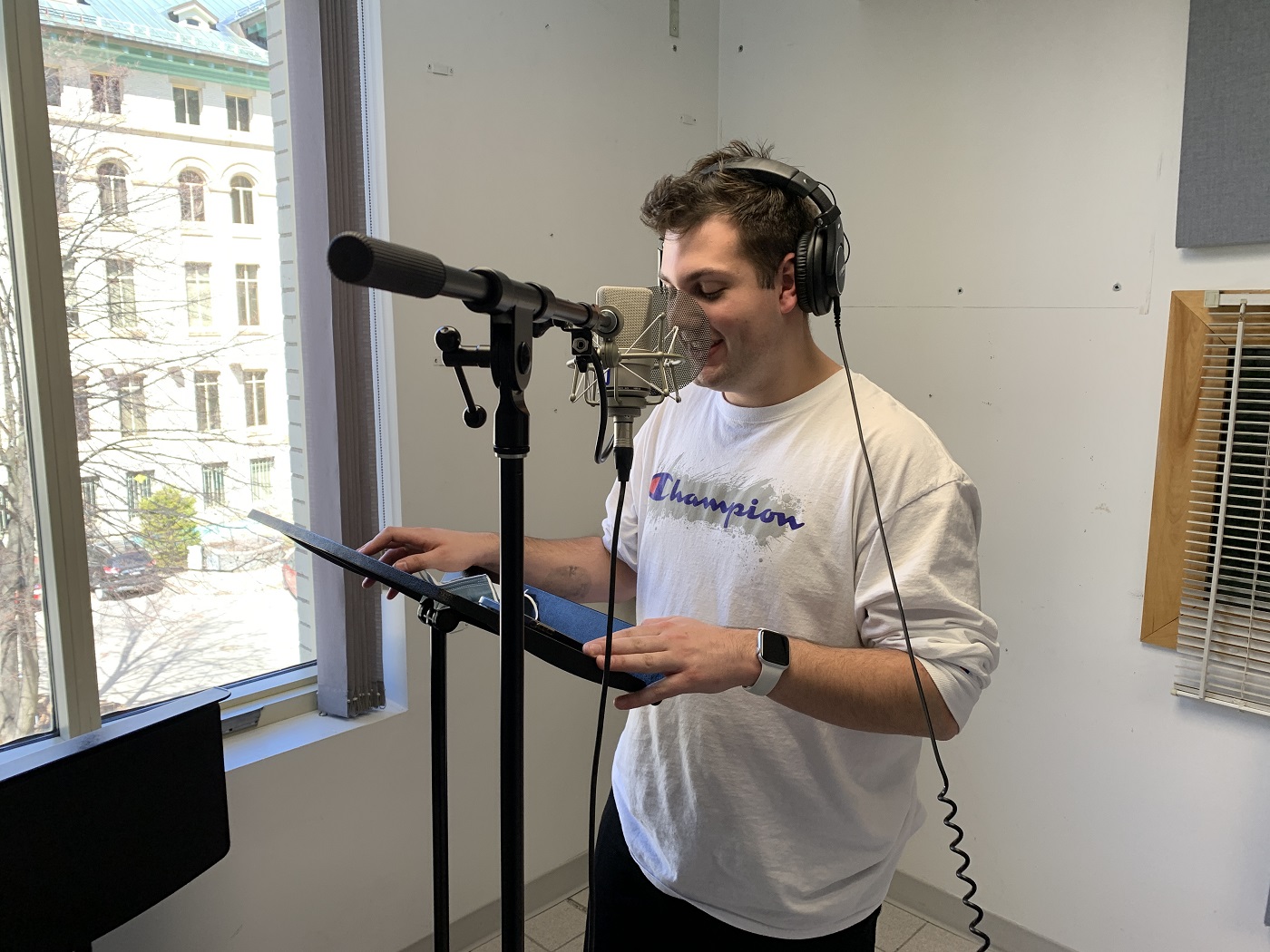 ---
A Lady Alone read by Megan Lavalle
Life is a Starbucks Coffee read by Megan Lavalle
Move On read by Megan Lavalle
---