Golden Silk Bird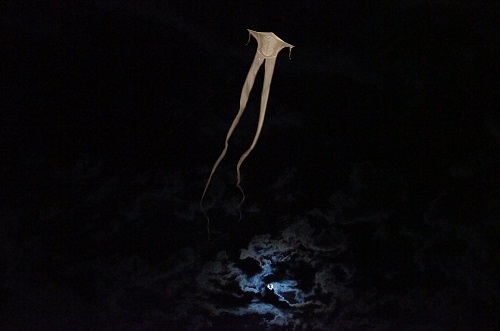 The thread is a brilliant red
Coiled at hand yet often misled
By the golden silk bird
Swaying above the moonlit
Tulip beds.
Ever turning, like a revolver's cylinder,
The breeze directs a waltz among the stars.
A snap, a gasp, a minstrel gone rogue,
Dipping their toes before taking a long soak
A golden streak weaving through the darkness.
Plunging into the veil of eternity,
Thread forever soaring yet coil in hand,
The revolver briefly pauses
Before welcoming the dawn.
The photograph entitled "kites at night" by Stephen Hill  is licensed under CC BY-NC-SA 2.0.