The Truth about "Generation Wise"
To all those who support Generation Y, but also to those who label, stereotype, and look down upon it:
We, the members of Generation Y, have been called the "Trophy Generation," but we are here to respectfully remind everyone that conformity to outdated traditions and insularity of vision will earn no one any trophies.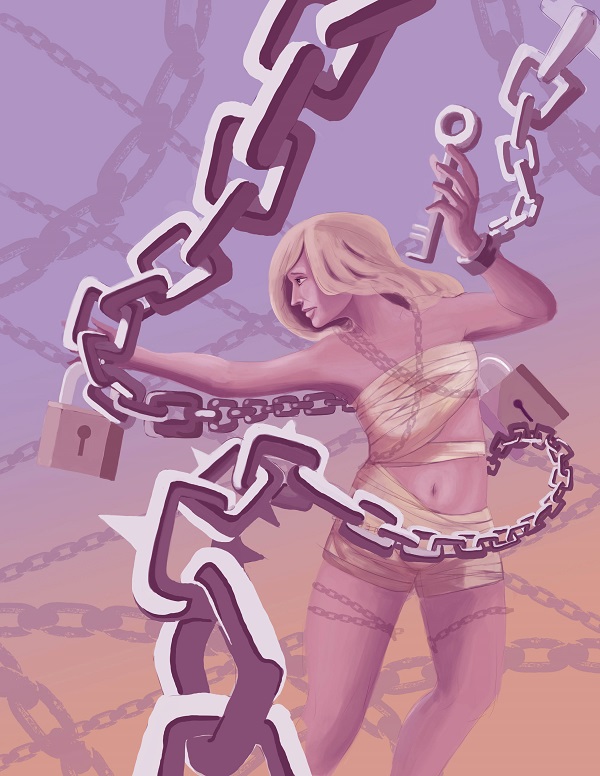 Although it may be true that, as a generation, we cannot recite historical facts by heart, we have access to relevant information because of technological advances. The truth is that we literally hold information in the palm of our hands. Older generations may claim that our reliance on technology makes us less knowledgeable, but the truth is that, of all post-war generations, ours counts the largest number of graduates with a higher level of education. What's more, our generation uses learning and technology to bring about a positive world.
Unlike more conformist generations, we are not afraid to ask questions and demand answers. The truth is that we fight the status quo and we fight for our rights and beliefs because we care about the greater good. Our elders may claim that we are self-absorbed because we take our convictions to the streets and demand to be heard, but the truth is that we do this not only for ourselves, but for future generations as well. We seek to review societal norms that we deem unethical and act to make changes for the better. We come together collectively to stand up for social justice, to correct prior generations' abuse of Mother Nature, and to help those in need.
The sweet taste of winning past accolades—however our critics may laugh at them—has made us strong, and we certainly merit the badge we have earned as a generation that questions what is and wonders what could be. The truth is that our victories, big and small, have given us the drive and the competitive spirit that we need to run harder races whose finish lines are pushed ever further. We have outdistanced what were once thought to be the limits of numerous fields in the arts, the sciences, and technology. And we will stop at nothing to add another trophy to our shelf.
Still, our generation is under attack. Jean Twenge, for example, expresses the view that members of Generation Y are self-absorbed and deluded. From early childhood, we have been encouraged to be what we dreamt of becoming. But as Twenge points out, not everyone will be Mark Zuckerberg. Consequently, we are known for our sense of false entitlement. For Twenge, this will only lead to bitter disappointment when our dreams are shattered and our careers fail to be what we once imagined.
We have also been labeled the "Dumbest Generation" by American professor Mark Bauerlein, who states in a book by the same title that Generation Y disregards the importance of history, politics, and deeper intellectual pursuits in favour of the instantly gratifying nature of technology. Bauerlein believes that Millennials are more concerned with social media and entertainment than with current and past social issues.
Our critics assume that by turning a blind eye to tradition, we are sacrificing important values. They argue that we are boldly entering a daunting world without consulting our elders, and we are committing mistakes that could easily be avoided. To our critics, however, we ask: how can we have progress without change?
It is true that we have veered off the beaten path. But Generation Y is turning out to be a free-thinking and reason-based generation for which customary mindsets are outdated. Our intelligence about a world that has already changed so much as to be unrecognizable to our forebears, our non-conformist attitude, our strong sense of kinship—both real and virtual—and our competitiveness are what define us.
Our innate ability to think and reason as individuals and as a community of like-minded souls stems from our higher levels of education, our dizzyingly rapid use of information, and our ability and desire to connect with one another. We may have been given the technology that has allowed this, but the truth is that we have taken that technology and created an online world where reaching out to one another, solving problems swiftly and collectively, and raising awareness of issues that need attention have become an everyday occurrence.
For instance, we have been using our passion as an asset to reform society's standards. Arsham Parsi, an Iranian LGBT human rights activist and a member of Generation Y, has challenged the intolerant views of his society by defending the civil liberties of Iranian gay citizens who have been segregated and persecuted for their sexual orientation. In spite of having faced death threats and expulsion from his native country, he remains active in his fight for gay rights. Parsi is but an example of Generation Y's tireless fight for justice. Once we become involved in a cause, we don't give up although majorities may oppose our principles.
The truth, then, is that previous generations conformed to certain standards. Now those standards are about to conform to us.
Our generation has started revolutionary movements to make the world a better place—a testament to our philanthropic interests and attitude. We have redefined humanitarian work and we value communal involvement. Some of today's greatest activists are members of Generation Y, such as Marc and Craig Kielburger, founders of Free the Children. Their mission is to empower the youth by inspiring us to be—as Gandhi put it—the change we wish to see in the world. Each year, the Kielburgers host a worldwide We Day event, the audience composed of young activists who have impacted the community on a global or local scale. In fact, we are so eager to help that we have created opportunities for involvement in all areas. In schools, we are more active on behalf of social causes than ever before.
As well, our thirst to exceed expectations in the realms of the arts, of science, and of technology has honed our competitiveness, pushing the boundaries of what can be done in various disciplines and bringing those together in new and exciting ways. We have become accustomed to providing rapid and efficient answers and bringing fresh, creative ideas to the table.
We are a generation that breathes confidence. We have been brought up to go after what we want, and we will play hard to get it. We will not allow those generations that blame us for a world we have inherited to decide what we can and cannot do.
Indeed, no generation is responsible for its upbringing. From an early age, we were told that we must be more successful than our ancestors despite an economy and marketplace that impedes our progress and attempts at upward mobility. We were given unrealistic criteria and expectations, and when we nonetheless decided to rise up to meet them, we were told we were impractical, spoiled, and arrogant. But despite the obstacles placed on our path, we remain determined, ambitious, and poised, rather than arrogant or self-absorbed.
Past generations say that we are obsessed with gadgets and oblivious to history and the world. However, by straying from convention, we have opened doors before which other generations tremble. We may not have learned to memorize poetry or historical dates, but we are profoundly intuitive and savvy. The internet has become an extension of our minds, a tool to transcend our physical limitations. We use it to increase our understanding and our social awareness and responsibility. In two days, for example, the Twitter trend that consisted in posting un-made-up selfies raised over $3 million for cancer research. Through the power of the internet, social media, and our inventiveness and resolve, the campaign that started in the UK has spread over the world. This achievement in collective action is a result of our generation's ability to break the defeatist mold set by past generations, who—rather than believe in direct democracy and action—achieved a mere fraction of what we now can through stagnant committees and bureaucracy. And so let it be known that we may not have been taught about the past, but we are past what we were taught.
Although respect for the old traditional ways has worked for older generations, the world has changed, and we must evolve with it. Whether it is to alter perceptions of our generation or to give younger generations a better future, we must continue to adapt and strive for progress.
Our critics say that we are ignorant, narcissistic, and that we base our actions on rewards rather than a sense of right; however, the truth about our generation is that we are wiser and more open-minded than our predecessors and we are willing to improve society. The truth is, having goals allows us to be fierce visionaries, to surpass our limits, and to advance. The truth is, we cannot depend on the world as we know it, but the world can depend on us.
Works Cited
Bauerlein, Mark. The Dumbest Generation: How the Digital Age Stupefies Young Americans and Jeopardizes Our Future (or Don't Trust Anyone Under 30). New York: Tarcher, 2009.
Twenge, Jean. Generation Me: Why Today's Young Americans Are More Confident, Assertive, Entitled--and More Miserable Than Ever Before. New York: Atria, 2007.