Tattered Semblance of a Title
Illustrated by KAIATANORON BUSH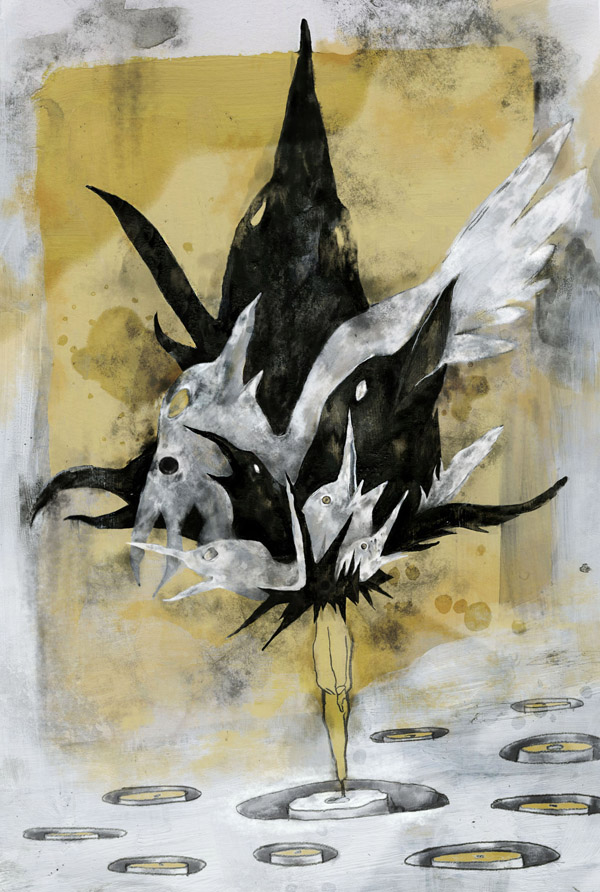 There's something odd,
comforting, about a million
concentric circles,
ideas, beliefs, thoughts,
spreading from a central mouth
of influence, all containing
an "anxiety".
Each circle its own
yet so similar
twirling eternally with colors beyond color
with ideas molded and unchanged
reacting constantly to each other.
Wilde questioned influence
in that story about a boy shaped by the ideas of another
Wallace Stevens struggled to look at a blackbird
thirteen ways! This circle spins outward,
holding, choking me.
Alone, I'll begin weaving an absolute
something, dispelling those precious
ideas, escaping the embrace
of what's familiar. Rip apart
convention, shit on whatever
is behind me.
And become a circle
whose embrace will bring strange
solace to those captive in its wake.