The Bad Hamlet
Dawson College's latest production, The Bad Hamlet, will begin its run on November 11th at the New Dome Theatre and will end on November 23rd. The Bad Hamlet is directed by Stephane Zarov, long time teacher and faculty member of Dawson College, and is performed by Dawson College's third year theatre students.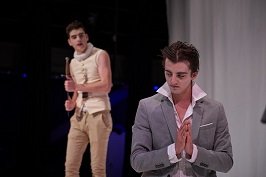 Interestingly enough, this is the first time that this version of Hamlet is being performed in Montreal.
The Bad Hamlet or Hamlet Q1 is certainly not the Hamlet of legend. It is believed to either be an early version of the play, or perhaps a reconstructed version that was created from the memory of one of its original actors. What results is a hilarious and much shorter version of a long-loved classic. Although a different version, the Director Stephane Zarov sums it up perfectly when he says "though Q1 may very well be the worst text of Hamlet ... it can still have groove."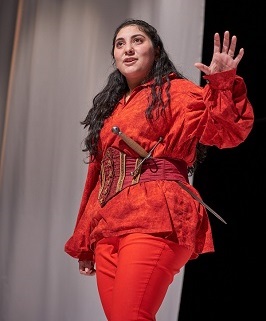 Hamlet seeks revenge against his Uncle (unnamed in this version) who kills Hamlet's father, marries his widow and then takes the throne and becomes King. Although heavy in content with themes centering on madness, revenge, and mortality, the actors hope to deliver this play's themes through hilarity and to offer up a different perspective on such serious subjects.
Aiming to be diverse and inclusive and created for a young modern audience, this play is double-cast, and one of those casts is all female. Hamlet, The King, Laertes, Horatio, and Corambis (Polonius) are played by both men and women.
The production will present for the first time to many audience members an unknown and lively version of an old classic, offering, for those new to the works of William Shakespeare, a unique introduction to the bard, and for those more familiar with his work, a unique take.