Is There Still Racism in Sports?
Illustrated by LARYSSA GRECHAN
Playing hockey in the pressure-cooker city of Montreal is too often punishing for athletes. The storied history of the team to live up to; the on-going language issue; the miserable winters; the high taxes––all reasons for many players to either not come to Montreal or to bolt the first chance they get. For P.K Subban, however, this pressure seems to be nothing more than a blip in a world that frequently dishes out much, much worse.
P.K understands pressure. He's a Canadian hockey player, from Toronto no less, and played for Team Canada at two World Junior Championships, winning two Gold Medals. In his first season with the Hamilton Bulldogs of the American Hockey League in 2009-10, he was called up to Montreal for the playoffs and played a pivotal role in their Cinderella run to the Conference finals. Not only that, but Subban's confident and animated personality on and off the ice is why every Habs fan, player and member of personnel love him. Still, all that doesn't seem to matter because the rest of the hockey world despises him. At the tender age of 22, the Canadiens defensemen's had his fair share of criticism because of his flamboyant style.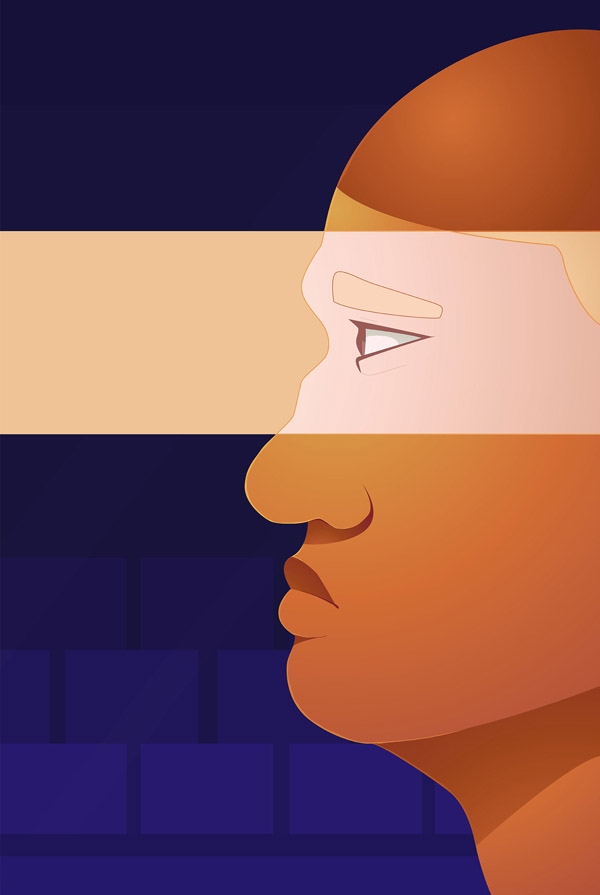 "I think that I'm confident but I think that there's a lot of players that are confident in this league," Subban told The Toronto Star. "I'm not the only person that's confident when I play the game."
But then, what's the problem? If he's not the only person who's confident in the league, then why is everyone on his case all the time?
"That's what you have to do. Maybe the fact I'm a young guy coming in, maybe people don't take well to that," Subban told the Toronto Star in response to this question. "As long as my teammates and the coaching staff are happy with what I'm doing, I'm going to continue to do that."
I don't think the fact that he's young is the only reason he is so regularly condemned.
Subban's parents, Karl and Maria, hail from Jamaica and immigrated to Canada in the 1970's. In other words, he is black, which tops any pressure of being a Montreal Canadien. Although we no longer live in the age where slavery is accepted, or where revolutionaries like Martin Luther King have to fight for the rights of black men and women, unfortunately, racism still exists today and that doesn't exclude professional sports leagues.
On September 13, 2011, Philadelphia Flyers forward Wayne Simmonds, who is also black, was taunted by a fan in London, Ontario when they threw a banana on the ice during his shootout attempt against the Detroit Red Wings.
After the game, when asked if the incident bothered him, he said: "When you're a black man playing in a predominantly white man's sport, you've got to come to expect things like that."
In 2002, Carolina Hurricanes goaltender Kevin Weeks, another black NHLer, also got a banana thrown at him by a fan.
Things like this happen again and again in European soccer. In early September 2011, fans in Bulgaria jeered Manchester United forward Ashley Young during a Euro 2012 qualifying match.
Subban went through a similar experience on New Year's Eve in a game against the Florida Panthers. Panthers right-winger Krys Barch was reportedly heard uttering a racial slur to Subban by one of the referees. Subban said he didn't hear it, but Barch was thrown out of the game anyways and was suspended for one game. After the game, Barch said he told Subban, "Hey, P.K., did you slip on a banana peel?" but was by no means racially motivated.
Though I think Barch was likely telling the truth, the point is that we like to think we have progressed since the Martin Luther Kings days, especially here in North America. We have, but it turns out, we still have a significant distance to go.