Installed Confusion, Repeated Illusion
Illustrated by Amira Prescesky
Dirty clothes and popping caps,
Anxiety running down
His one turbulent mind,
Hearing sarcastic hand claps.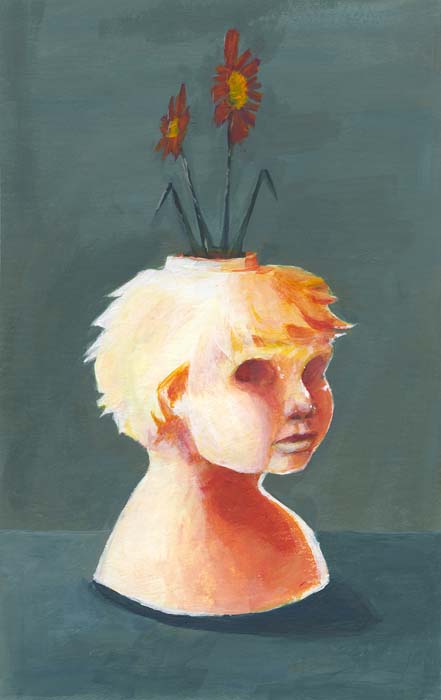 Overwhelming darkness,
Lotion and mommy's voice,
Around him, silent noise,
His welcoming weirdness.
He can see the young boy,
Running through the garden,
Stern gaze behind the curtain,
Ready to destroy.
Sudden loud ringing,
Memories hiding.
Installed confusion,
Repeated illusion.