Hands of A Pocket-Watch
Illustrated by Audrey Desaulniers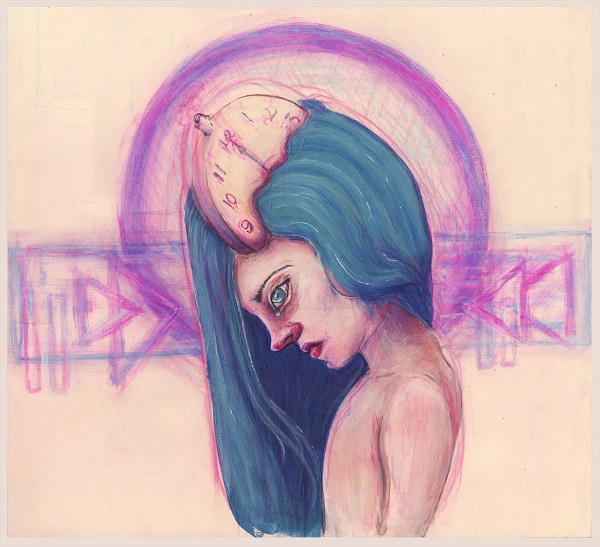 Minutes can't be captured;
they slip away, a perfect crime.
I try to freeze the moment,
attempt to slow down time.
But memories fade like photographs
tucked in boxes under beds.
The film is worn and damaged
in the cinema of my head.
A pocket-watch has no mercy.
Its hands turn present into past.
No sadness makes the seconds wait,
Nothing can ever last.