Gardasil vaccine: Dispelling the myths
Despite the millions of pamphlets circulating all around the country informing the population about the Gardasil vaccine–the vaccine against a virus that causes cervical cancer–some young females are hesitant to get vaccinated.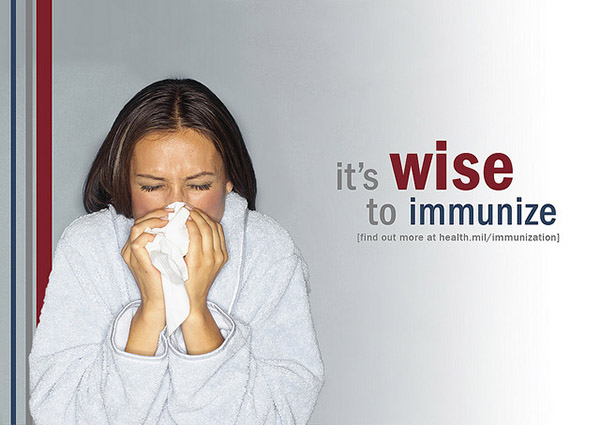 The best time to get immunized against the virus, known as human papilloma virus (HPV), is before you become sexually active. Geneviève McCready, a nurse at Dawson College with 5 years experience in the field, said. "[It's the] best time to get vaccinated. It is more efficient since you will be protected from four types of HPV." (There are actually dozens of types of HPV, but the vaccine protects against the ones that cause the vast majority of cervical cancer cases.) The vaccine is still beneficial after you begin having sexual intercourse, however. Yet there are women who still refuse to get vaccinated.
The crowd was huge in the Atrium at Dawson College in September as students flocked to a poster sale, interested in spending a few bucks on a life-sized picture of Marilyn Monroe or a beautiful landscape.
A few steps away however, the Health Promotion Team was clearly aware that the poster sale stole the crowd. They quickly lost hope of attracting students to their own kiosk where they were giving out information on the human papilloma virus (HPV) and the Gardasil vaccine.
"Free give-aways can attract students to the kiosk or you can even try attracting the students with questions," McCready said, regarding the ways of getting college students to be interested in the information they are being given. She has observed throughout her career that students are sometimes shy, even uncomfortable when being approached by people talking about HPV or other sexually transmitted viruses.
"This is a normal reaction," McCready said. "We have to work on the social acceptance of these subjects of discussion."
Health officials around the country are aware that to protect young women from HPV, they must be informed.
"The key element in getting their attention is focusing more on the Gardasil vaccine itself rather than sex and sexually transmitted diseases," McCready added.
A 17-year-old full-time student at Dawson College, who chose to remain anonymous, believes that the problem lies in myths regarding the vaccine.
"I know a girl who refuses to get vaccinated in fear of getting unwanted long-term side effects from the vaccine. It sucks because she's turning eighteen soon and will have to pay quite a bit for the three doses if she ever changes her mind."
The vaccine hasn't been in Canada long enough to properly evaluate long-term side effects. However, according to a study found in the Protocole d'immunisation du Québec, the rate of side effects resulting from the Gardasil vaccine (such as fever, nausea, diarrhea and insomnia) were very close to those resulting from an injection of a placebo. These symptoms, therefore, weren't proven to be caused by the vaccine.
"Some girls think that they don't need to get vaccinated because they aren't sexually active. Others say the contraceptives they use are sufficient," the young student added. "One day [every girl will] start having sexual intercourse and they can get the virus by skin contact of the genital area," McCready said in response to this.
According to the school nurse, condoms are not enough to avoid any type of HPV because the virus is transmitted by skin contact.
In addition, since there are no ways of testing HPV, women can contract it undetected and develop cervical cancer from it.
"You may not die from HPV but it is possible to die from cervical cancer" McCready said.
The anonymous student added, "I think young women shouldn't only think about the present but also the future and look at both sides of the medal. Is it better to get protected or to worry about side effects?"
Further reading:
Overview of HPV: http://www.hpvinfo.ca/