Dystopian Fiction Heats Up
Illustrated by Dimitri Panos
With the Harry Potter era on the decline, and the Twilight craze hitting a plateau, dystopian fiction is coming back, and hitting hard. With the recent release of the final installment in the Hunger Games series by Suzanne Collins, readers of all ages are thirsty for more tales of a more pessimistic nature. But why?
Dystopia, literally meaning"bad place" is defined as a society, usually set in the future, that has succumbed to the flaws of human nature and now exists in a corrupt state. Citizens in these societies are often depicted as being oppressed in some way, or lacking in certain human rights. These societies are often associated with pessimism and a general undertone of negativity with the writer's goal being prevention of society's downfall.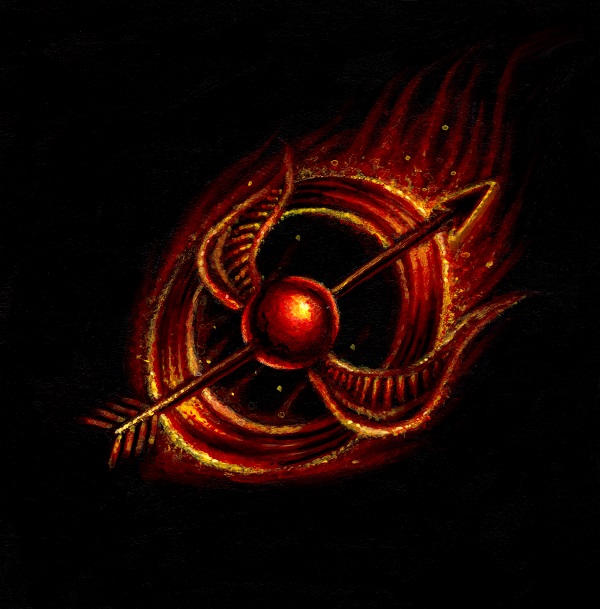 So why do teens—and their parents—seek to drown themselves in such despair?
The reason is that we live in such a safe society presently. This generation has grown up knowing nothing but security and they've grown numb to fear since the scariest thing around our middle class, central american neighborhoods is the monsters under the bed. But when a novel like the Hunger Games presents the idea that the future may not be so great for us, society takes a double take and becomes enthralled in this possibility. Stories like this give us a window into the kind of adventure that we've never known, but very well might experience if the course of society fails to change. The Hunger Games series may be the most prominent dystopian series, but it's certainly not the only one carrying on this most recent boom in dystopian fiction. Some other titles include the Uglies, by Scott Westerfield, and the Maze Runner by James Dashner. The list goes on.
And if you're into the classics, Ray Bradbury's Farenheit 451, and Lord of the Flies by William Golding are a good place to start to get in on the dystopian mania.
If any Individual finds himself locked up in the safety of society, along with it's obvious path to destruction, and wonders how the world might look one day if the world continues on this track, the latest dystopian fiction, especially the Hunger Games, promises to open him up to a world of possibilities—and mostly unpleasant ones, to say the least.