Crooked Lane
Illustrated by Chi Lei
You're in your childhood neighborhood
crunching dead leaves beneath your feet,
throwing yourself in piles of foliage
in the middle of the street.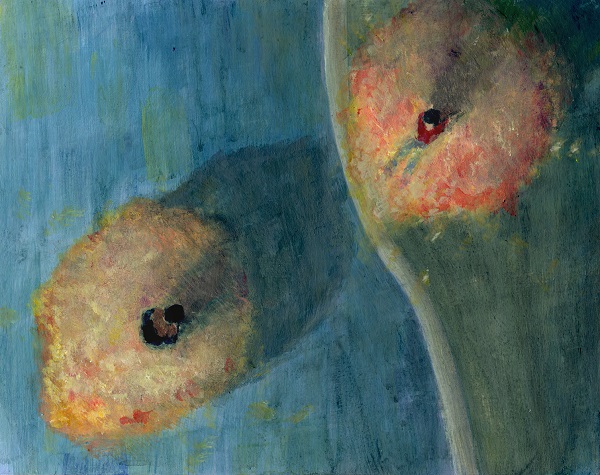 Your father is at your side
with his jacket hanging slack.
He throws muted pigment at you
and you feebly try to toss it back.
From under a blanket of paper
you hear him shuffle into his own pile
and as you rise from the dead
he flashes you that intermittent smile.
Beneath the world of grey,
in colour, you watch him sink.
There's a gleam in his eye that leads you to believe
he's not quite as foreign as you think.