Applying to an American University?
Canadian schools are largely government funded or under funded and this leads to a somewhat lower level of education in comparison to privately funded schools with tuition fees of fifty thousand dollars a year. The Ivy league schools in the United States receive huge amounts of private funding and can therefore afford to have the latest in technology in their laboratories and classrooms. Ultimately, this article is not meant to convince you to go abroad or stay at home to further your education. This article is meant to give you the needed information to apply successfully to universities in the United States. This article will included the A to Z about applications, SATs, interviews and on-campus visits.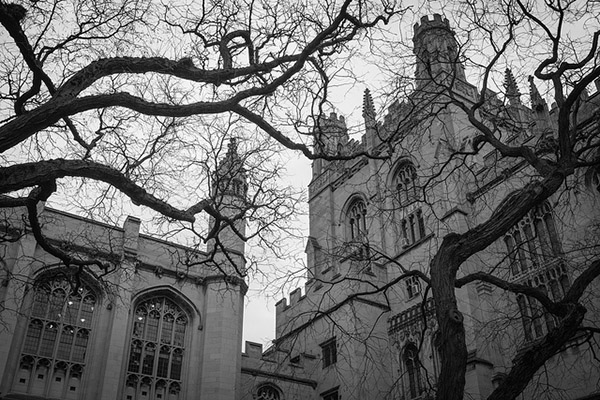 If you haven't yet figured out where you would like to apply in the USA, then pick up the Princeton review of all the colleges and universities in North America. This book is like the phone directory of colleges and universities and it has everything from specializations to offered programs to tuition fees in there. If you prefer to work off your computer there is a version of the Princeton review online. If you are even more technologically inclined then check out http://www.collegeboard.com and register yourself as a user. You will need this site to register for your SATs and other tests anyways. This website is actually just as useful as the review however it is not as easy to read through. Once you have decided on where you would like to apply, check out the university's website. There should be almost everything you will need to get a feel for the university including blogs, comments general information about teams and extra curricular activities. Changing countries for university education is a big deal and I strongly suggest you check out the campus, student life, activities and facilities the school has to offer before applying there. Take a summer road trip prior to your 3rd semester to check it all out. The website will have the necessary information you will need to organize a weekend trip at the school's dorms and you can even arrange to sit in on some of the classes as a guest to see the quality, methods and environment of the classrooms. If you decide that that's the school you want to apply to then go speak to the director of admissions and ask questions, they love people who are interactive and outspoken. Pick up an application while you are in the office even though you should apply online. It shows you are definitely interested in the school and that you are excited to start the application process.
Once you have made the right connections with the directors and staff, you are ready to begin the hardest part… Applying. The application in itself is not extremely complex or convoluted. It usually consists of an initial biographical section followed by some essay type questions. Your responses are intended to show your evaluators who you are and what you are truly about. Most applications ask for two letters of reference, which should be given out to your teachers as soon as possible so they can have the maximum time to fill them out. Applications usually suggest for you to have an interview with one of their alumni in your area and sometimes to prepare a portfolio if you are entering an art specific field. Finally, in order to be accepted into the majority of American schools, you must first do the SATs. The Scholastic Aptitude test (S.A.T.) is a test in which a student's skills are assessed. Each school will suggest different minimum scores for acceptance. For most Ivy league school applications a student must take two types of SATs. The SAT 1 and SAT 2. The SAT 1 includes three sections in which your English skills and logical math skills are tested. The SAT 2 tests specific subject knowledge and most schools ask for two SAT 2 tests to be done. There a host of books online, which will help you prepare for all the tests you will need to take. My personal suggestion is to pick up the Princeton review's SAT preparatory books. Registration for the SATs is simple and can be done easily over the Internet at http://www.collegeboard.com. Be sure to start studying in the summer prior to your third semester because once schoolwork starts to pile up you will become overwhelmed and you will not have enough time to study and do well in all your school subjects as well as your SATs.
Applying to an Ivy League university in the United States costs money and more importantly, is very time consuming. There is statistically a three percent chance that a student applying internationally will get accepted. Furthermore, the tuition fees are extremely expensive and financial aid is available but doesn't necessarily come as a full scholarship. The environment in which the students work is extremely demanding and has sent many into depressions and has forced them to drop out of school. On the other hand, there have also been many students, who have gotten full scholarships and who have graduated to become very wealthy and successful. If you plan yourself properly than you can still manage to do well in school and still have a great application. Even if you are accepted to the school you may decide to stay in your native country to study. It is ultimately a personal choice but you are at least armed with the right knowledge to have the most successful application process possible.