A Simple Trek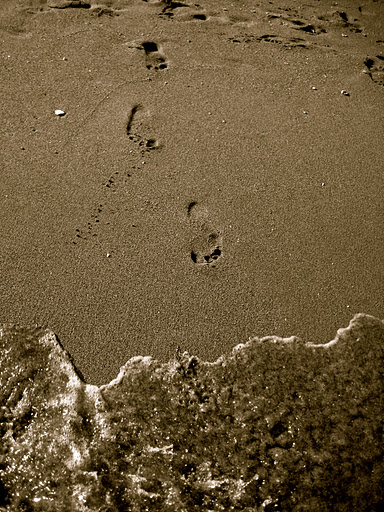 My eyes, glued to the hands.
The hands gliding
until infinity,
since the beginning,
but never fast enough.
I wait,
watching always,
eyes darting
back and forth
back and forth
until finally the hands have rested
where I want them.
Up,
like a rocket
waiting for no one,
my speed misunderstood for boredom.
But no, that's not it.
Through the maze
of blank walls and blank faces.
Hundreds of ants
in one direction.
We are just like them.
Moving in packs towards
one simple destination.
Pushing through to get
to where everyone is going.
Just another ant
angered and controlled by the hands.
Constantly in a war
with those who defy me.
Their actions opposite
from what I want
from what we all want
More anger
more hate
like every other day existing here.
Finally through the haze.
Out where walls no longer border
Breathing deeply
a massive cloud of exhaled smoke.
Coughing
laughing
who can tell the difference anymore?
Down the path
with those like me.
Our movements structured
by learned connotations of color
when to go, when to stop.
Turning
walking
turning
down another path.
There is nowhere to go,
there has never been anywhere to go
but ahead. No one to see,
never anyone to see
but everyone.
Into a place that dictates our habits.
Tell me what I need.
Where is religion now
when this has become God?
Pulled up, another round
of everything I have seen before.
More blank walls, blank faces.
Knowledge exploding
from the heads of some
into the heads of others.
Why else would we be here?
Dear species,
dear race
dear world,
how has it become
that even this is a trek?
Pathetic.
Image Source: Samantha Mossa