Viral Verdansk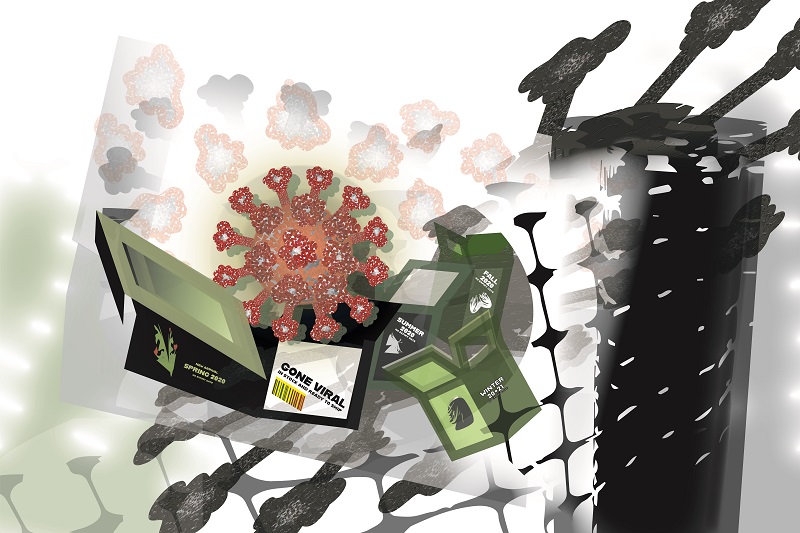 VIRAL VERDANSK1
We are at war with an invisible enemy (SARS-CoV-2).
Killed, two million
Infected, one hundred million
Affected, 7.8 billion
I wish it was just a video game, but it is not.
Free to play. Costly to lose.
The kill-death ratio* is still much too high.
Survivors and their loved ones
may suffer ongoing post-traumatic stress in their bodies, minds, and souls.
There are no Gulag* for earth's viral fatalities. They will not be redeployed*.
Experts have unsuccessfully tried to quickscope* coronavirus.
They have scavenged* crates* of the deadly threat.
Ground combat's barbed wire has been replaced by fragmented rolls of virgin polypropylene.
The Glowing Room where viral shadows bloom cannot be contained.
We know that there are frags* with pulled pins everywhere… waiting to ignite.
Garbed in lime green hazmat suits with N-95 masks,
we have no choice but to wallbang* from our safe retreats,
We bait* and wait.
How long? …until we make that finishing move*
and gain our precious bounty*, the rebirth of social proximity.
1Verdansk, The fictional setting for the Warzone video game.
Activision [publisher], Infinity Ward, Treyarch, and Raven Software [developers], Call of Duty: Warzone [video game], Released March 2020. https://en.wikipedia.org/wiki/Call_of_Duty:_Warzone
*gamer terms for the video game, Call of Duty: Warzone
https://www.makeuseof.com/call-of-duty-warzone-cheat-sheet/