NAMELESS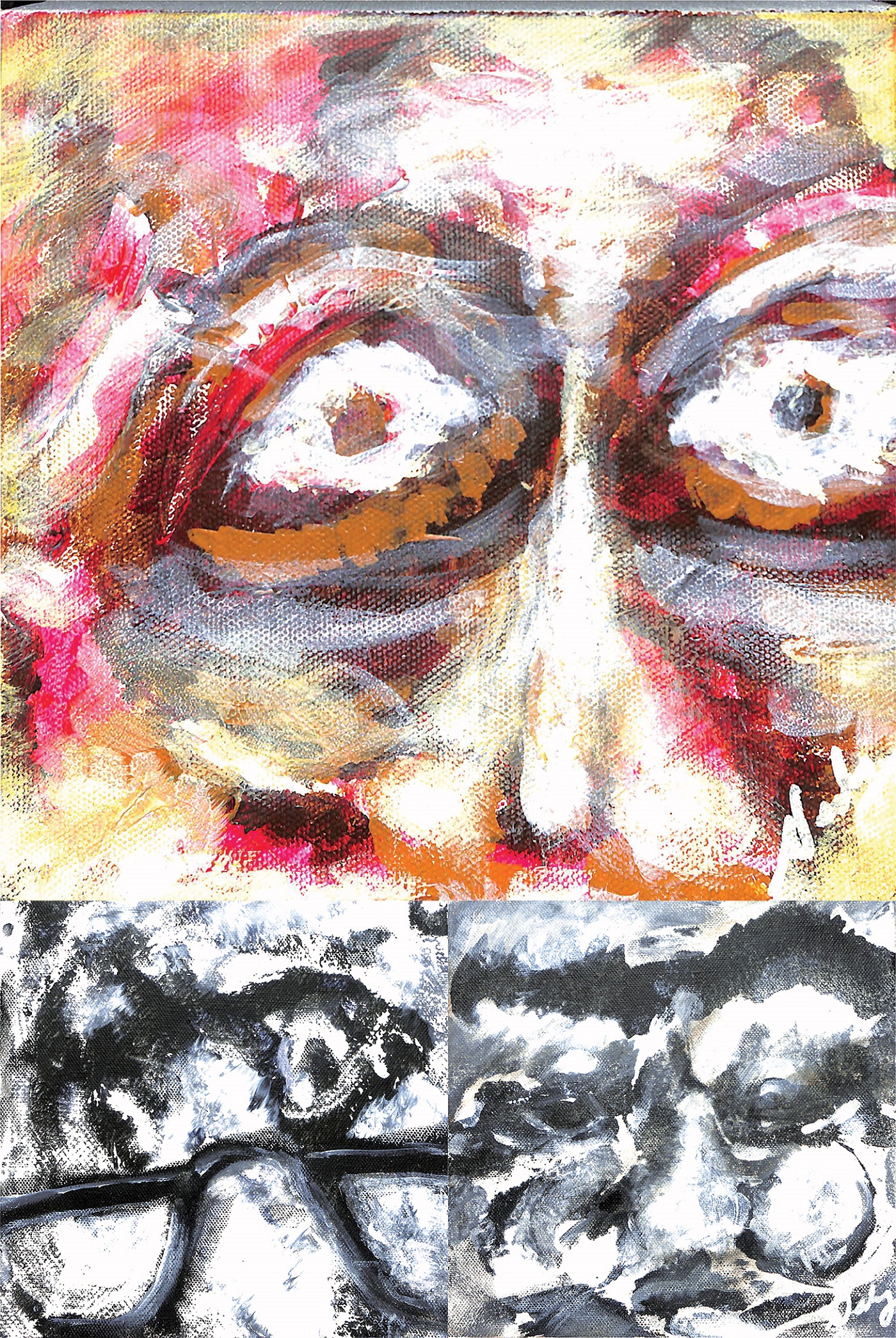 Emotions,
the silent intersections of human existence,
reside behind these eyes.
Beneath these eyes are whitewashed smiles,
buried by uncertainty, insecurity, and fear:
these days further obscured by procedural masks.
We collectively vaulted into the unknown.
We are alone,
though not alone.
We may be safe,
though insecure.
Such poignant moments…
when loved ones sealed in ICU, some sent to die.
We are the privileged with space enough to isolate.
The line between realistic caution and imaginary danger
is blurred by inconsistent testimony.
Virally induced confinement claims countless social causalities.
Distancing reaches much farther than the prescribed two metres.
Estrangement prevails as impenetrable personal bubbles solidify.
Behind these eyes…
the homeless,
the disenfranchised,
the abused… the lonely.
Behind these eyes…
Unveiled glimpses into the eyes of the nameless.
We are some of them.
Digital montage of original acrylic paintings by author