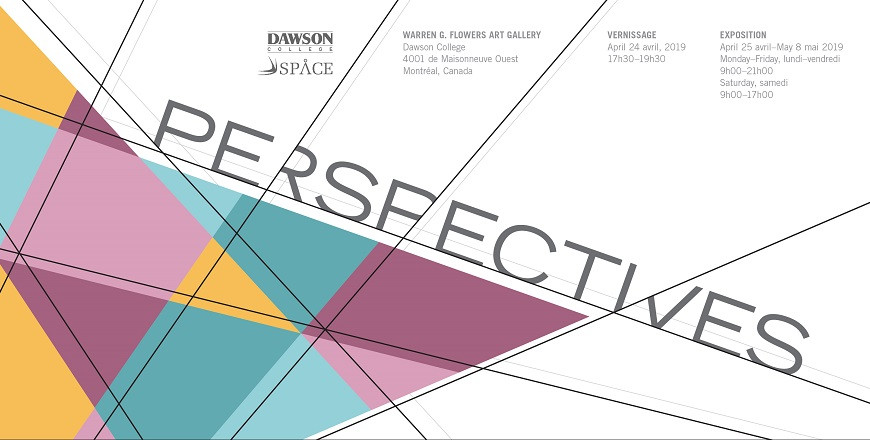 View catalogue
August 27, 2018
The PERSPECTIVES Exhibition
A dynamic aspect of SPACE's activities each year is the annual theme-based exhibition that is mounted in the Warren G. Flowers Gallery of Dawson College (4001 de Maisonneuve West, Montreal). The theme for the 2018-2019 academic year is PERSPECTIVES. Those who wish to express themselves in an exhibition context and in relation to this theme submitted work for consideration.
Opening night is Wednesday April 24, 2019 from 5:30 to 7:30 pm, and the show runs from April 25 to May 8, 2019 (9:00 am to 9:00 pm, weekdays, and 9:00 am to 5:00 pm Saturdays).
A virtual catalogue of the exhibition will soon be added here in addition to other links to exhibition material which can be viewed online
The purpose of this exhibition is to challenge, enlighten, inspire and engage participants and viewers alike from a range of disciplines.
---
Grand Opening photographs from April 24, 2019 by Pipa Jones, Professional Photography student at Dawson College.