August 24, 2016
The GL.TCH Exhibition
A dynamic aspect of SPACE's activities each year is the annual theme-based exhibition that is mounted in the Warren G. Flowers Gallery of Dawson College (4001 de Maisonneuve West, Montreal). The theme for the 2016-2017 academic year is GL.TCH. Those who wish to express themselves in an exhibition context and in relation to this theme submitted work for consideration.
The purpose of this exhibition is to challenge, enlighten, inspire and engage participants and viewers alike from a range of disciplines.
The GL.TCH exhibition will feature writing, notes, speculations, dialogues, diagrams, artifacts, technology, artworks, sculptures, installations, videos, and photos. Opening night is Thursday April 6, 2017 from 5:30 to 7:30 pm, and the show runs from April 7 to April 20, 2017 (9:00 am to 9:00 pm, weekdays, and 9:00 am to 5:00 pm, Saturdays).
---
Photograph by Don Corman, Director, Warren G. Flowers Art Gallery.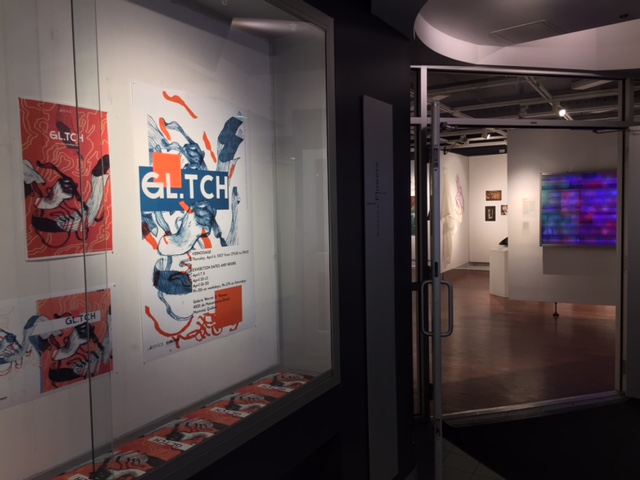 ---
Grand Opening photographs from April 6, 2017 by Nadine Premont, Professional Photography student at Dawson College.