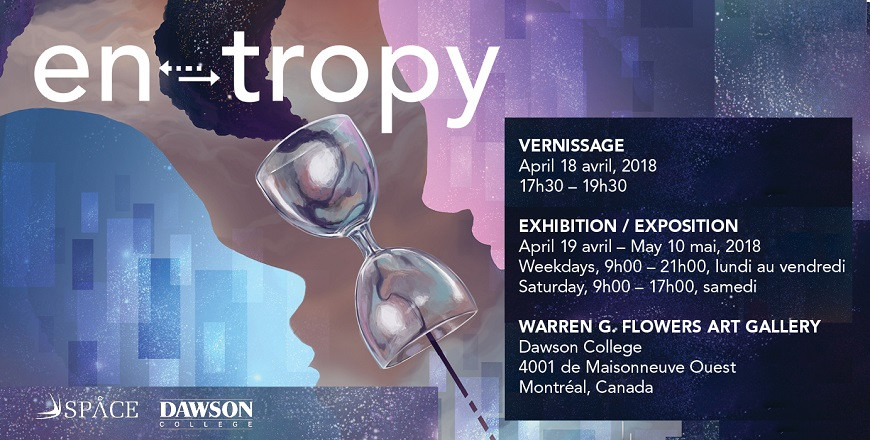 View catalogue
March 9, 2018
The en-tropy Exhibition
This year's annual S.P.A.C.E. exhibition, en-tropy, opened on Wednesday April, 18 from 5:30 to 7:30 p.m. in the Warren G. Flowers Art Gallery of Dawson College.
The purpose of this exhibition is to challenge, enlighten, inspire and engage participants and viewers alike from a range of disciplines. It features a variety of works submitted by students, faculty, alumni, and support staff of Dawson College.
The exhibition runs from April 19 to May 10, 2018 (9:00 am to 9:00 pm, weekdays, and 9:00 am to 5:00 pm Saturdays).
---
Grand Opening photographs from April 18, 2018 by Etienne Capacchione, Professional Photography student at Dawson College.