SPACE TALK: Digitally Yours, Gerry L'Orange
Gerry L'Orange is a self-taught graphic designer with over 45 years' experience.
He started back in the days of tissue paper, black ink, white gouache, paint brushes, ruling pens and rubber cement. And erasers. He doesn't miss the old days.
He has worked in what used to be known as commercial art studios, in design offices, in advertising agencies, and, before the advent of the personal computer (back when typesetting was something you ordered from a supplier, carefully, because it was expensive, not something you did in page-layout software), at a typesetting firm.
He has worked on projects as small as matchbook covers and as big as the signage program for the Montreal Olympics. He wrote and designed a book that the Globe and Mail called "a work of art" in its Best Books of the Year section. He'd love to design a fruit label.
Today he's a freelancer running a one-man communications consultancy from an office in his home. His practice was included in the recent book Design Firms Open for Business, by the New York writer and critic Steven Heller and Lita Talarico.
He has won awards in various forums. He is a lifetime member of the Type Directors Club. He recently gave Dawson College 19 years' worth of Communication Arts magazines.
EVENT PHOTOS
Frank Mulvey (one of four S.P.A.C.E. coordinators) introduces Gerry L'Orange in the beautiful Dawson Theatre.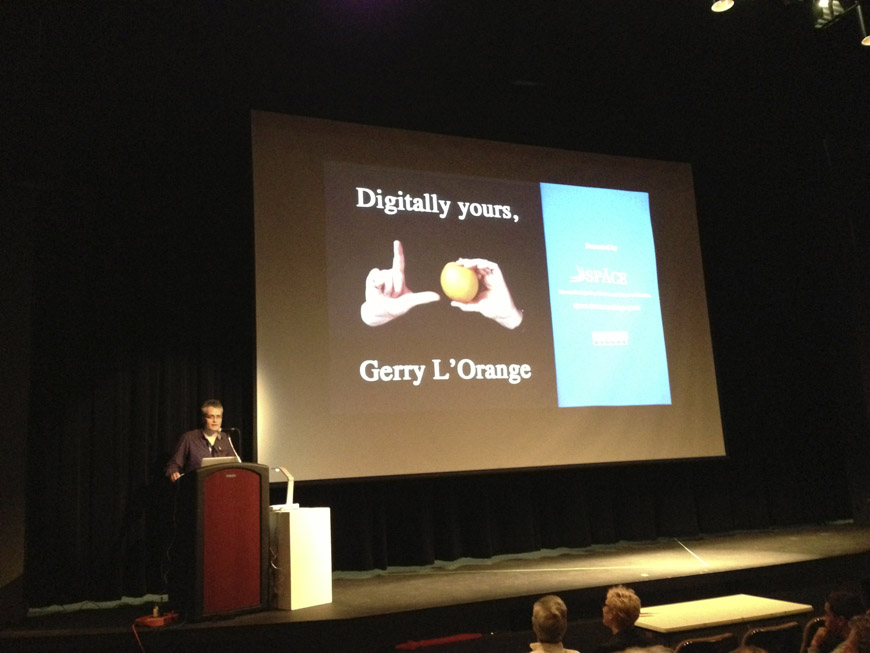 Great student turnout for a presentation by a designer whose work spans 5 decades.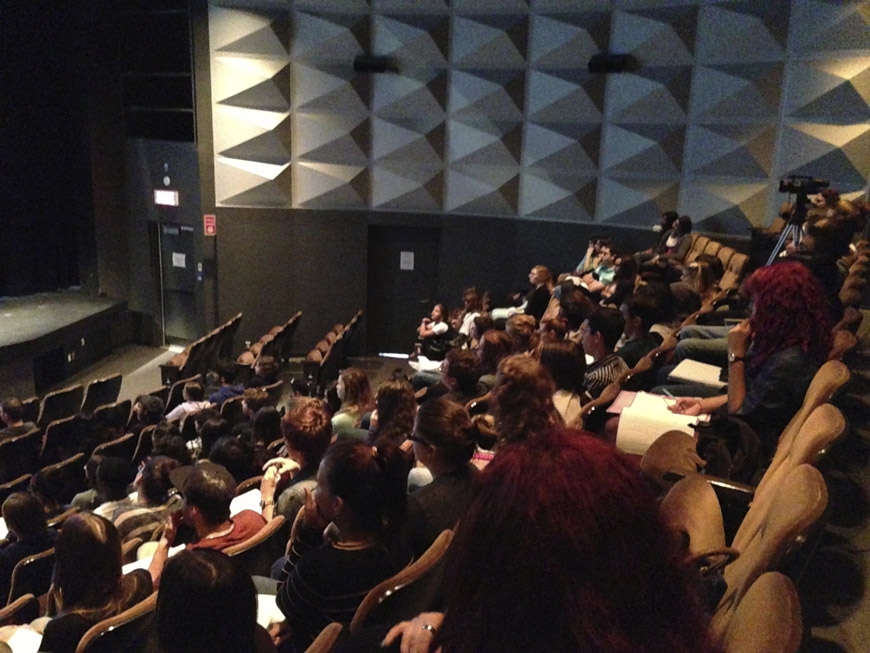 Gerry L'Orange takes the stage.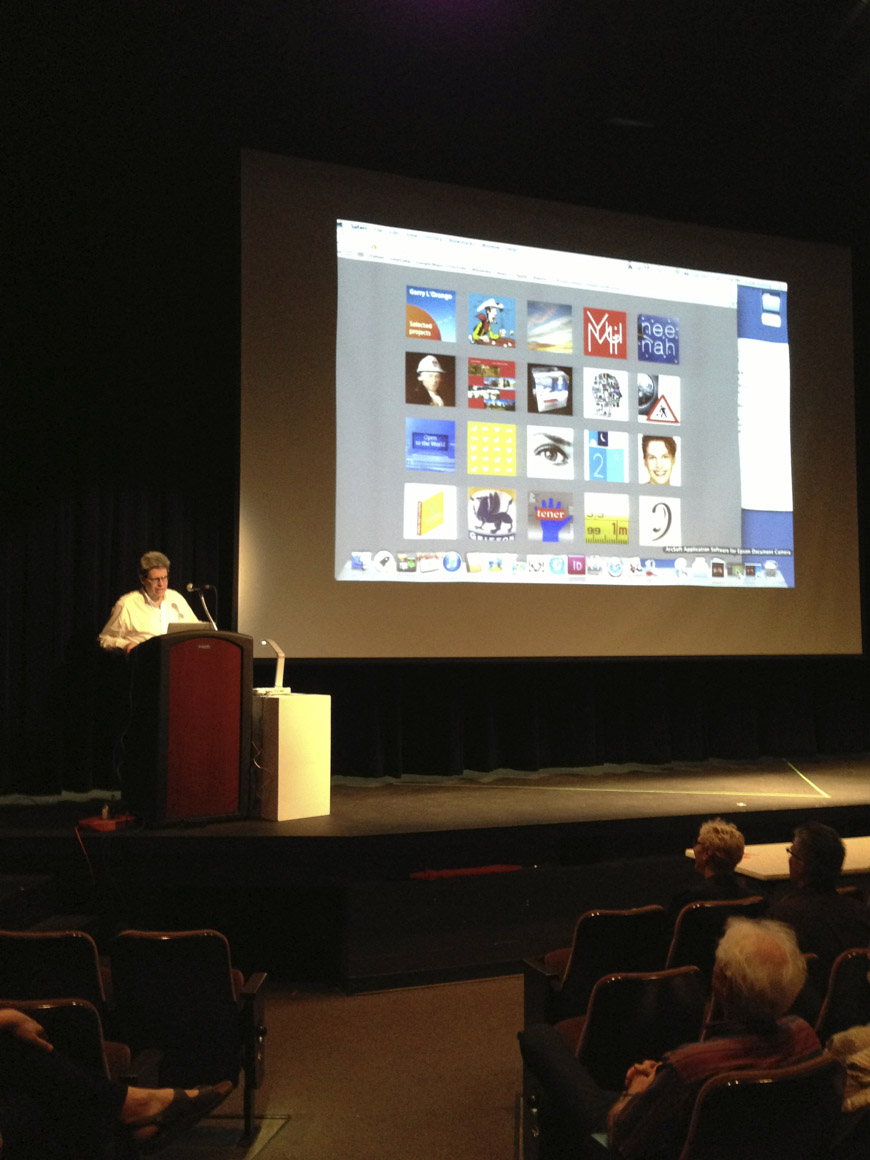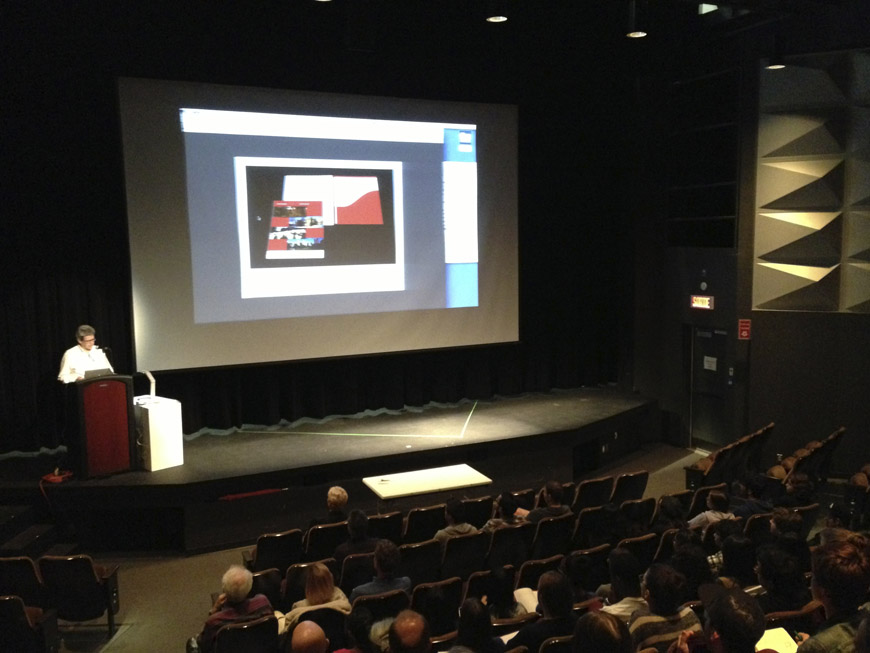 Academic Dean Bob Kavanagh, Dean of Instructional Development Barbara Freedman and Assistant Dean of Creative and Applied Arts Wolfgang Krotter were in attendance.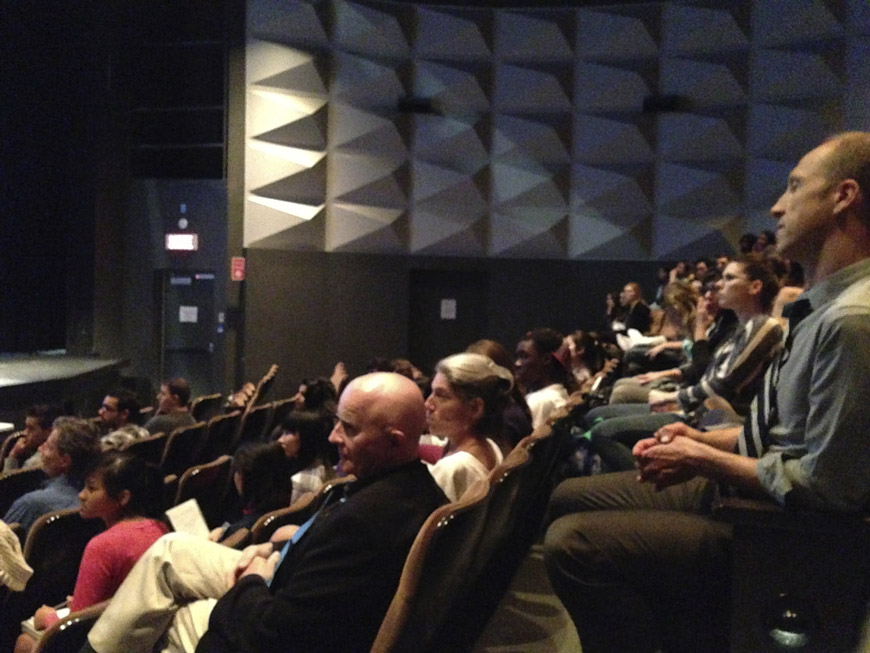 Acknowledgements
Images from Gerry L'Orange Powerpoint presentation courtesy Gerry L'Orange
Sarah De Guzman: Lighting and Theatre Technician
Simon Davies: Contact person for Gerry L'Orange
Event photos by Nalo Bruce