Space and Surface: Collisions
The paintings and drawings of Dil Hildebrand center on architectural forms , and explore the parallels between creating structures and building images. The artist will discuss and present his work as an exploration of colliding attributes: space and surface.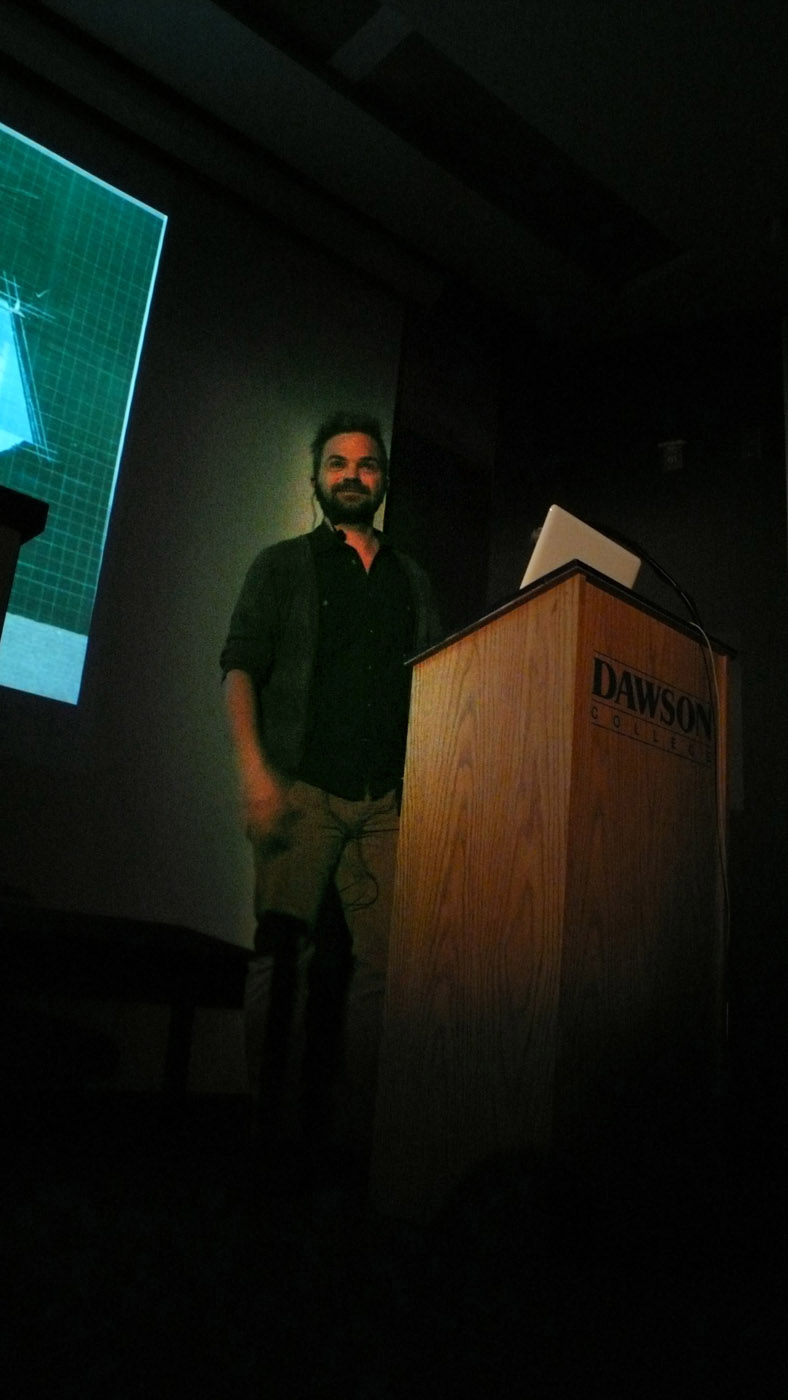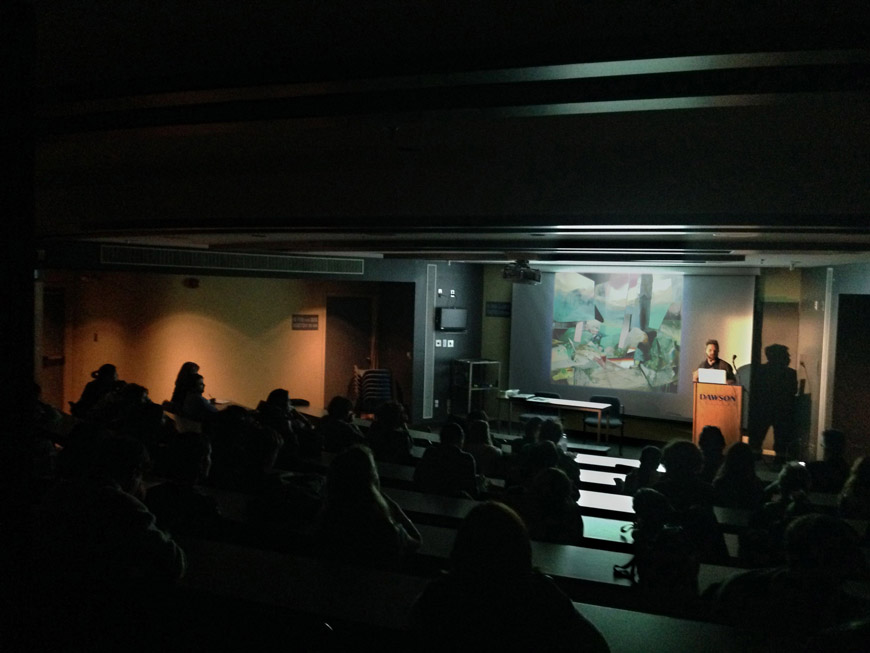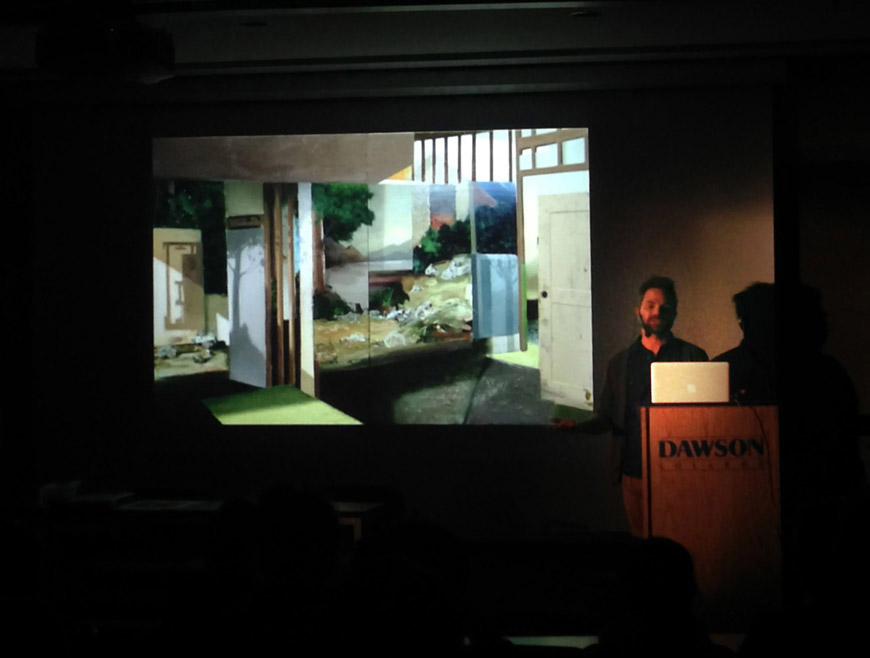 Warm gratitude to the following people and entities:
Dil Hildebrand, guest artist
Ursula Sommerer, administrative assistance
Sarah De Guzman, technician
Theatre Department and Photo Department, lighting
The Office of Instructional Development
Nalo Bruce and Frank Mulvey, event photographs
About Dil Hildebrand
Dil Hildebrand was born in Winnipeg, Canada, and obtained his MFA from Concordia University in 2008. His work has been exhibited in Canada, the United States, Europe and Asia, and has been collected by major museums throughout Canada, including the Montreal Museum of Fine Arts, Musée d'art contemporain de Montréal, and the National Gallery of Canada. An upcoming solo exhibition, "And so on and so forth…", will open at Centre Space in Toronto, November 2013. He lives and works in Montreal. Dil Hildebrand is represented by Pierre-François Ouellette art contemporain.