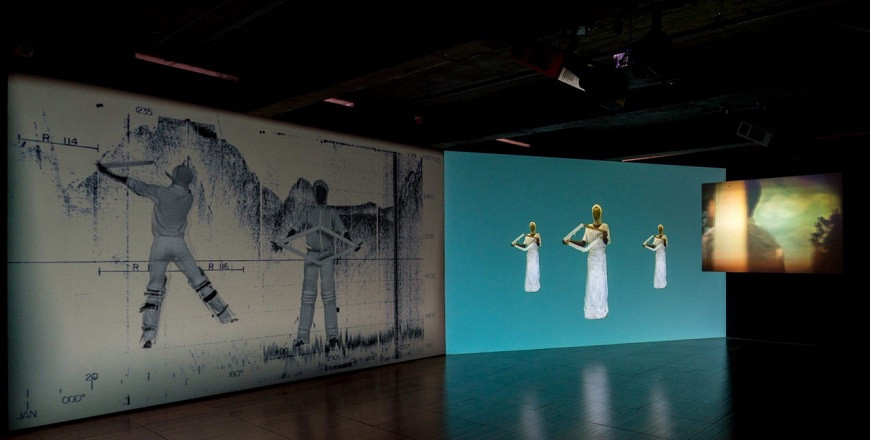 Get involved
November 18, 2021
Interconnections
On Monday, November 29, 2021 from noon to 1 p.m., Marie-Hélène Lemaire from the PHI Foundation for Contemporary Art will be discussing the theme of Interconnections in the exhibition A Steep Path by artist Jamilah Sabur. We will view clips from the artist's multi-screen video work together, and learn about Jamilah's interests and approach.
Marie-Hélène will then discuss her practice on writing about art by focusing on a poetic response to Jamilah's work.
Please join us for this zoom discussion with Marie-Hélène to talk about art and writing, and to be inspired!
To access some images and ideas linked to Jamilah's work on the PHI Foundation website:
https://fondation-phi.org/en/exhibition/momenta-sensing-nature/
To access Marie-Hélène's poetic text :
https://fondation-phi.org/fr/article/memory-of-water-a-steep-path/
Image: Jamilah Sabur, Un chemin escarpé / A steep path, 2019, installation view at the PHI Foundation as part of MOMENTA 2021.
Photo credit: Jean-Michael Seminaro