Return to description.
"as close to space as you can get"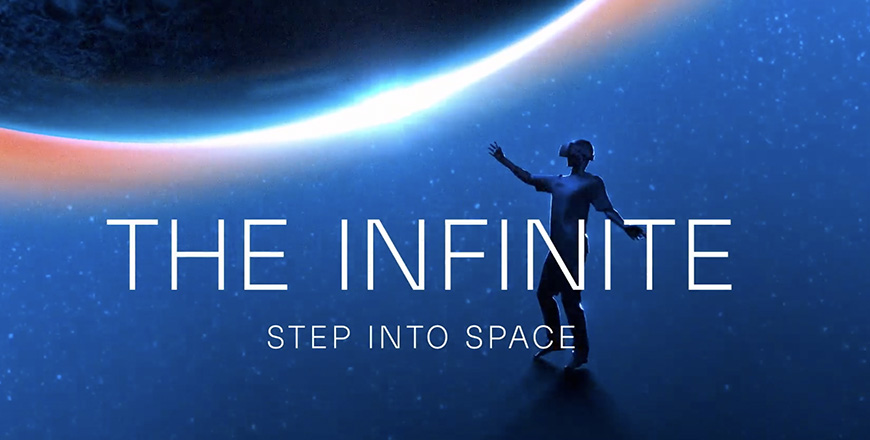 This activity is part of the SPACE Arts and Sciences Certifcate (2 credits)

UPDATE: The number of available tickets has been reached. Students who are currently enrolled in the certifcate will be given precedent. The remaining tickets will be raffled to other interested students who signed up to this activity through the form.
Indicate that you would like to attend this visit to The Infinite virtual reality experience at the Phi Centre in Old Montreal, by filling out the form below.
*NEW Date: Friday, October 29 @3:30PM
Location: This experience is part of the Phi Centre Fall public programming but is being hosted at Arsenal Contemporary Art located here.

Note: a nominal fee of 5$ will be required by each student that participates in this off-campus activity.