Return to description.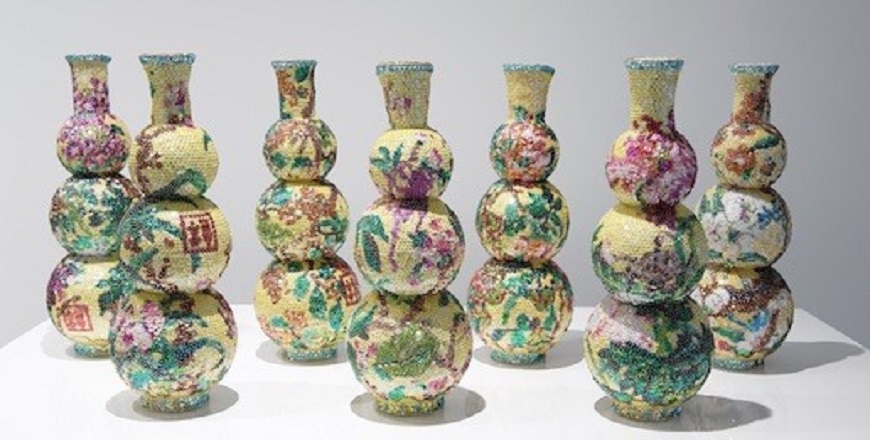 Karen Tam, Castiglione's Insect Mimics, 2014 – 2017.
This activity is part of the SPACE: Arts and Sciences Certificate (2 credits)
Karen Tam is a curator and an interdisciplinary artist who is interested in exploring ideas around authenticity, history, narrative, and the Chinese diaspora in her sculptural and installation works. A Dawson alumnus, Karen's career has spanned over a twenty-year period and taken her around the world.
This talk is a continuation of a series of events linked to the SPACE theme this year: Intersections. Past events have included a visit to the Arts of One World exhibition at The Montreal Museum of Fine Arts, where Karen's series, Castiglione's Insect Mimics, 2014 – 2017, is exhibited. As part of her talk, she will be touching on the intersections that she faces in her work.
Date: Wednesday, April 6, 2022
Time: 4 to 5:15pm
Location: Dawson College, Room 4C.1
To reserve your spot please fill out the form below.