At last
Illustrated by MARC-ANDRÉ BRIÈRE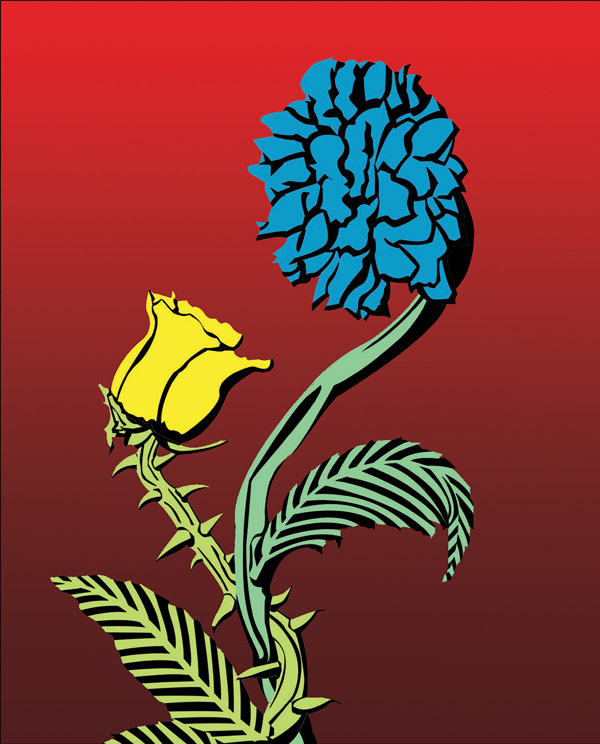 Walking briskly, he looks down,
A conversation still in mind.
But a light in his eyes appear,
For a tender thought has sailed through.
She looks up, lets out a sigh.
So much to do, she tells herself.
But there is a stir deep inside
Causing a longing in her heart.
And as they finally collide,
They feel safe in their embrace.
Lost in their world during late nights,
They barely notice the sunrise.
From full of love to full of angst.
Their eyes express what they both know.
The sweet moments don't feel the same,
And with sad glances they both part.
A voice inside that now is heard
says: the heart has its capricious ways!
But a bonding of souls
Can never be taken away.
So, forever, the thought of her
Will light up his soft brown eyes.
And, forever, the thought of him
Will fill her with well-known longing.