Teenage Runaway
Illustrated by ALI HASSANEIN
Today I've decided that I believe freedom and emptiness are the same thing
The baseboards of adulthood, of this empty loft. I moan as I stare at this wall like a 15 year old staring at a piece of modern art, passively trying to find whatever it's all hyped up to be.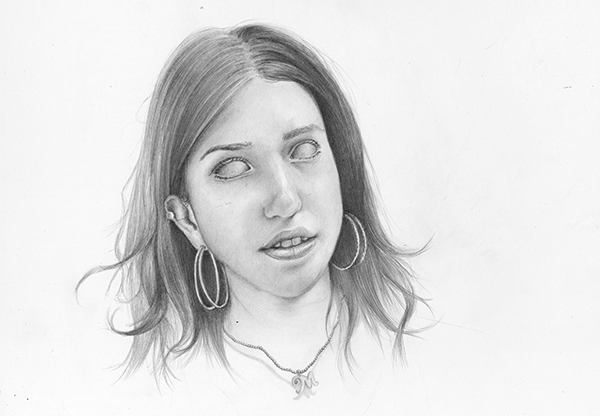 After an hour of sitting here, I still can't tell you what colour the wall is. I've been told it's white; if you asked me the colour I would tell you white. Not because that's what I see; during this hour I've seen nothing at all.

They say it's that state of being when you're disconnected from anything within arm's reach. The state of being that causes car accidents, break ups, or in my case absolutely nothing. Still, I think that the only safe place for me to be is in this empty room.
Today I've decided that I believe that happiness and illusion are the same thing
My eyes are heavy but my legs aren't tired and something about the white of this wall keeps me here. It's vast, empty, untouched. Like another opportunity. So I pick up a marker, and somehow writing this feels like taking advantage of it.
Wasted: overrated, underestimated. Pulled up along the freeway of all that we anticipated. Could we let go of the bigger meaning? Could you waste me, like I've wasted you? Save us from believing, from the bigger meaning?
Wasted: it's been tasted-- it's how I'm marinated. Absorbed by all that I consume, not challenged by what I have to lose.
Light another. Lips are dipped in sugar. You don't have to put me in the mood. Like I said: I've nothing here to lose. Waste me like I'm wasting you.