THE HUMAN MACHINE Photography Contest
In the spirit of the 2012/13 SPACE theme, The Human Body --- Then, Now and in the Future, all Dawson students are invited to participate in a photography contest entitled THE HUMAN MACHINE. From human influence on the environment to assembly lines which automate the roll out of goods for consumption, from the dynamics of humans in motion to the presence of technology in everyday lives, from details of the biological machinery which powers human bodies to the artificial machinery at their interface, participants are encouraged to submit their visual interpretations.
Show us what THE HUMAN MACHINE means to you.
Entries for the contest closes on March 25, 2013.
For more information click here.
THE HUMAN MACHINE Photography Contest is sponsored by Dawson's Science Program in collaboration with S.P.A.C.E.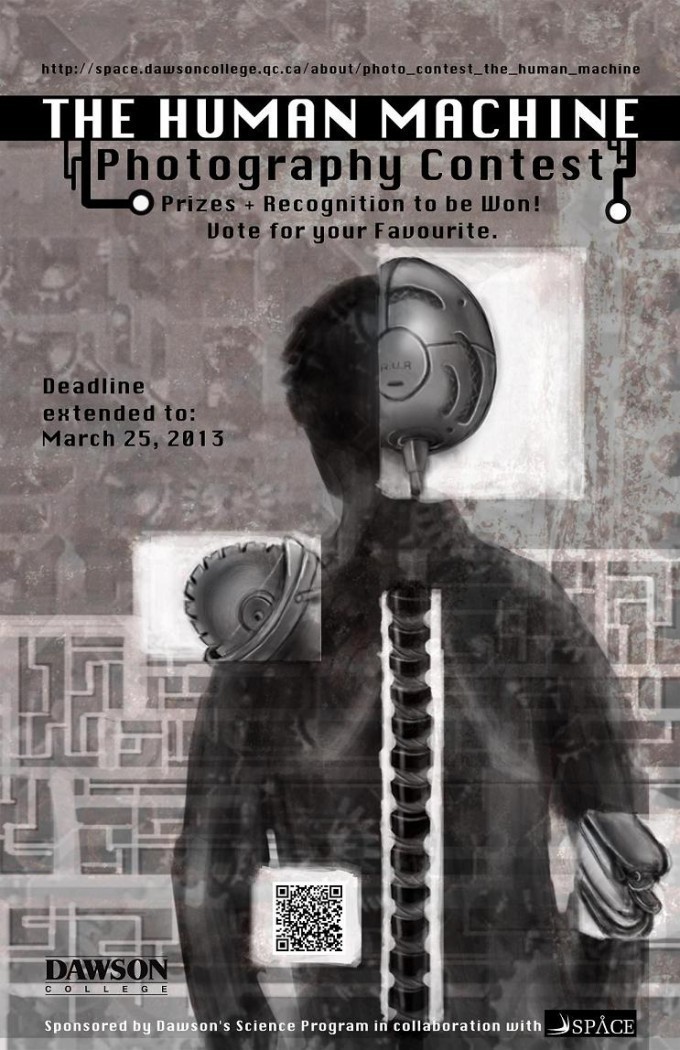 Poster designed by 3rd year Ilustration and Design student Anna De Cicco